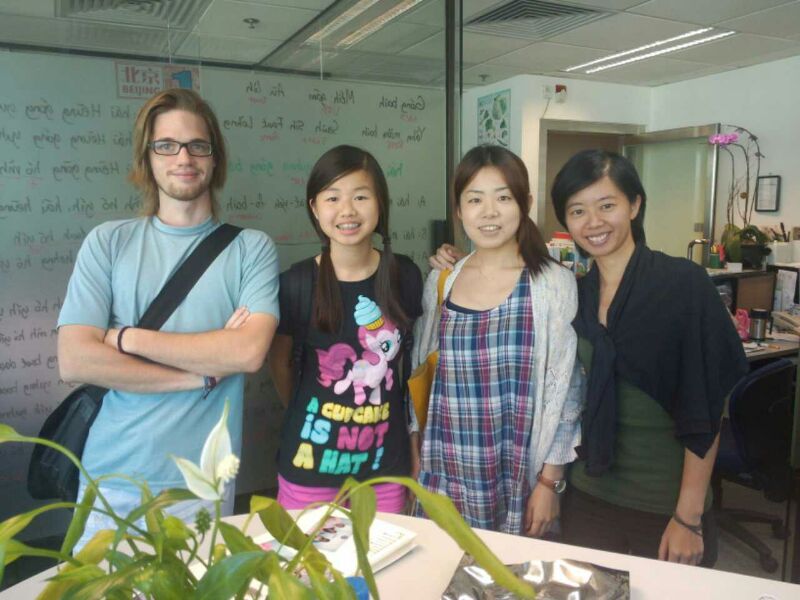 Yukari Kawamura from Japan (the second lady from the right)
Cantonese Lower Intermediate – Upper Intermediate(6/6 – 11/9, 2013)
1, Why did you choose Hong Kong Language School?
— School location is close to my house and school fee was cheaper than others.
2, How's the school environment?
— Excellent. I love free snack and drink. Thank you.
3, How's the class atmosphere?
— Teachers and classmates were so friendly. It was gooood.
4, How's your teacher? Was your class effective? Did you learn what you had expected?
— Teachers are really helpful. My hk husband and I believe that I improved speaking Cantonese a lot since I go to this school. Indeed, I have taken a Cantonese class at another school. But it didn't help me much. So I guarantee that hk language school is really effective to study Cantonese.
5, Will you come back & take more lessons? Why?
— I wish to come back to school after I settled my new job. Don't want to forget Cantonese and learn new vocabulary.
6, Will you recommend Hong Kong Language School to your friends? Why?
— Yes, because I really enjoyed studying at hk language school.