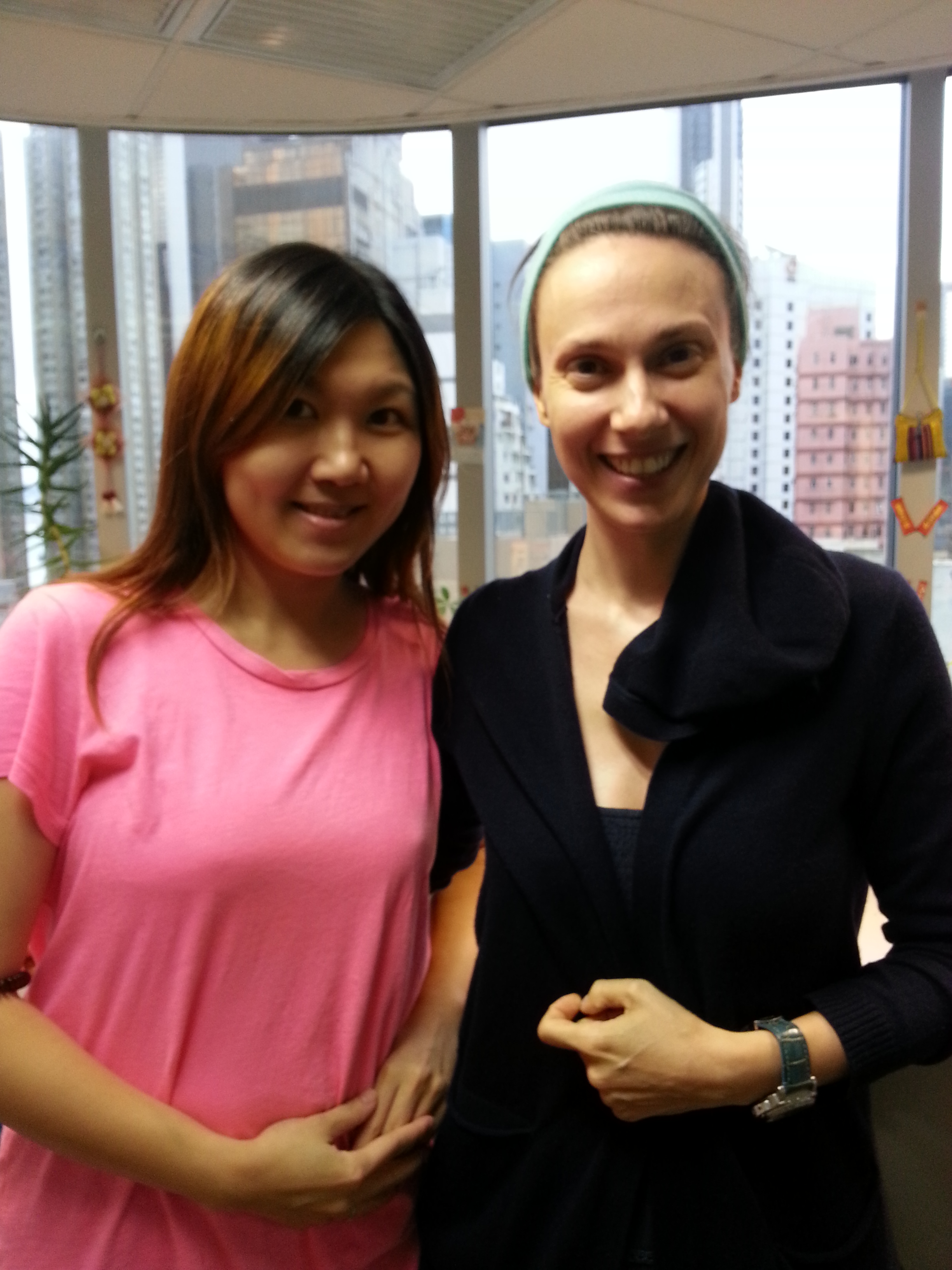 Paula Simona Street from UK (the lady on the right)
Mandarin Advanced level 1 & 2 (8/7 – 23/8/2013) & come back to take Mandarin Private Tuition (13/5-31/5/2014)
1, Why did you choose Hong Kong Language School?
— I really liked the flexibility in terms of class levels and timetable that the school offers.
2, How's the school environment?
— The environment was very welcoming, friendly and professional.
3, How's the class atmosphere?
— Great, I really enjoyed my lessons!
4, How's your teacher? Was your class effective? Did you learn what you had expected?
— I thought my teacher was excellent, I really feel that my Mandarin has improved and the balance between spoken practice and grammar instruction was perfect.
5, Will you come back & take more lessons? Why?
— Yes, I definitely intend to return. There are so many Chinese levels on offer and the flexibility of the timetable makes it a great choice. Above all, I really liked my teacher!
6, Will you recommend Hong Kong Language School to your friends? Why?
— Yes, I already have recommend Hong Kong Language School to various friends. The school provides a welcoming and unintimidating environment this is particularly important as Chinese can often be viewed as a very difficult language to learn but HKLS made it fun and enjoyable.