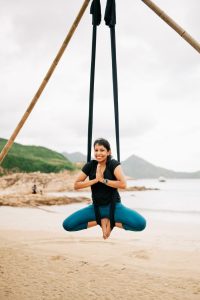 Tanya Choudhary from India
Cantonese Beginners Evening Course (7/6/2022 – 7/7/2022)
I recently moved to Hong Kong and joined HKLS on a friend's recommendation, to learn Cantonese. When i was signing up for the course, I had little hope of ever being able to pick up Cantonese because I had heard that it is a very difficult language. But HKLS proves that wrong!! The course materials, teachers and structure of the course at HKLS was excellent! Not only did I start picking up Cantonese, I had a lot of fun along the way. The classes were fun, so were the interactions with the teacher and the classmates. The school even has a cute little spot for coffee and snacks, where people from all classes come out to chill during breaks! The people at HKLS are polite and responsive (they even sent me a reminder in the mornings on days when I had a class). In short, my experience at HKLS was phenomenal and I am so grateful to them for giving me such a fun-filled learning experience! Highly recommended!!