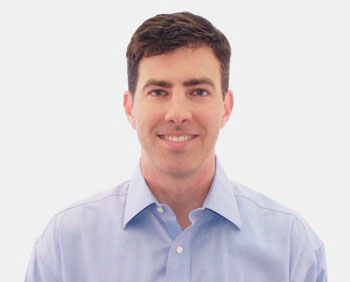 David Lunsford from USA
Mandarin Beginners Level 1 & 2 Day Time class (6/10-2/11/2011)
1, Why did you choose Hong Kong Language School?
— My wife took Mandarin classes at HKLS several months ago. She enjoyed her classes very much and the facilities are located nearby my office, making morning classes convenient. Based on her experience I didn't hesitate to enroll into a four week intensive course.
2, How's the school environment?
— The Institute is located on a busy street corner in Wan Chai but, thankfully, street noise isn't heard within the building. It's only a few minutes walk to the nearest metro stop. The school is small but contains all the necessities that one needs to learn a language.
3, How's the class atmosphere?
— My class consisted of only a handful of students. We were each from different countries, such as Panama, Japan and Switzerland. Based on differing ages and cultural backgrounds, each of us were learning Mandarin from different reference points but we got along well and had fun in class together.
4, How's your teacher?
— All my classmates enjoyed our teacher. She was always well prepared for our lessons and kept us smiling as we all encountered challenges learning a new and difficult language.
5,Was your class effective?
— Yes – my teacher made sure that everyone was learning a significant amount of Chinese and that no-one fell too far behind at any point. My teacher was obviously well-trained and very patient.
6, Did you learn what you had expected?
— Yes – I am happy with the results of my lessons. I was taking beginner lessons and am of course still a beginner, but at least I can now recognize some words and characters whenever I hear mainland Chinese speak. I can also communicate in basic Mandarin when needed, which was my goal.
7,Will you come back & take more lessons? Why?
–I will certainly take more lessons at HKLS if my work agenda allows for it. It's a busy time of year for me right now so I've paused for the moment, but I'm looking into taking intensive course again in the springtime.
8, Will you recommend Hong Kong Language School to your friends? Why?
–Yes, of course. It is easy to end up in disappointing language classes (I speak from experience). Since mine and my wife's experience at HKLS has been satisfying, there is good reason to continue to recommend the school to our friends and colleagues. HKLS has a very good formula for success: convenient location, well-trained teachers, and fair prices.