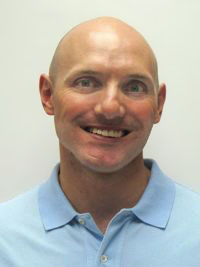 Chris Folino from U.S.A.
Cantonese Private Tuition – from 8/2, 2011 until now
Mandarin Private Tuition – from 5/9, 2011 until now
New Vision Asia Ltd
1, Why did you choose Hong Kong Language School?
–After looking at the website I visited the school to follow up. At the school I reviewed the textbooks and felt they were a good fit.
2, How's the school environment?
–I take private lessons at my office.
3, How's the class atmosphere?
–I am using the private tutor lessons. The instructor comes to my office from 7:30 AM to 9:00 Am twice a week. This flexibility to work with my schedule is very helpful.
4, How's your teacher? Was your class effective? Did you learn what you had expected?
–Class is very effective. The teacher is very organized. She is able to explain new grammatical structures in an easy to understand manner.
5, Will you recommend Hong Kong Language School to your friends?
–Yes I already have.